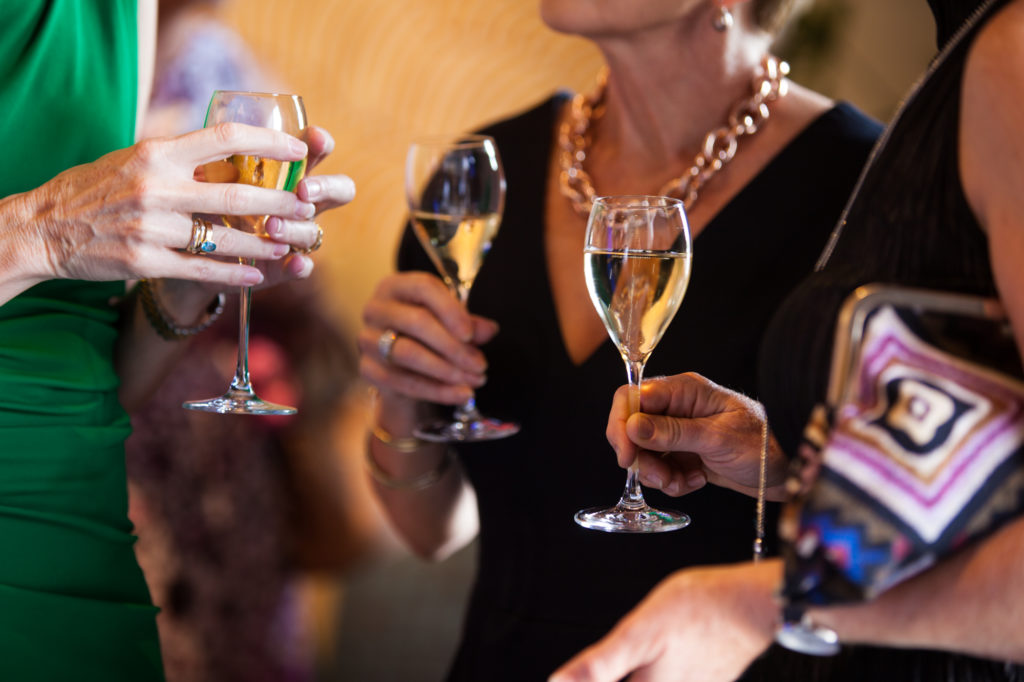 The Bubbles always rise!
At least that is the message I am taking from this year. I started the year in Champagne, loudly proclaiming that I was starting the year as meant to continue. And what a champagne year it has been.
There were plenty of bubbles, a few occasions that the bubbles burst but at the end of the day, the bubbles were always rising.
There was a "Professional Development" week in Champagne in April during the annual "Printemps", where I met more like minded champagne professionals and tasted more champagnes and still wines that I ever could have imagined.
There was another successful Effervescence Festival – bringing a real champagne experience to over 450 dedicated champagne lovers right here in South-East Queensland.
And of course, my beautiful tour to Champagne with a gorgeous group who were so willing to learn more about champagne. We were spoiled by both the weather gods and the gorgeous Champagne hospitality.
But the one constant this year has been my bi-monthly Champagne Ladies Luncheons. I started the Ladies Luncheons up over 4 years ago with a small group of 22 Ladies who were willing to give me a go. These luncheons have gradually grown. I am able to show these ladies a variety of different champagnes, matched to gorgeous menus, created by some of Brisbane's best chefs.
For my last luncheon this year at the stunning Customs House, there were 100 very happy ladies drinking a variety of Louis Roederer Champagnes.
Ladies Champagne Luncheon Menu
 Louis Roederer Non Vintage on arrival
Entree
Spanner crab, sweet corn, finger lime, grapefruit, almond
Louis Roederer Vintage Brut 2009
Main Course
Duck breast, radicchio, pickled butternut, orange glaze, candied cashew crumb
Louis Roederer Blanc de Blancs 2010
Dessert
Queensland strawberry tart, elder flower syrup, crème fraiche
Louis Roederer Rose 2011
Freshly brewed coffee and tea served with Valrhona chocolates
Apart from the menu and the quality of the champagnes, I was also lucky enough to have Sacha Drake, a prominent Brisbane designer, along as our special guest speaker. For the first time I was really able to combine my great love of champagne with my second great love, fashion!
First a word about the beautiful champagne.
Louis Roederer is one of the last great independent and family-run champagne houses.
Louis Roderer inherited the house in 1833 – he was an entrepreneur and a visionary. At a time when people where just making champagne, Louis understood the value or terroir, and of nurturing the soils and the vines to develop a champagne with a unique style, character and taste. His guiding principal was that all great wine depends on the quality of the soil, a passion for tradition and an astute vision of the future.
His son followed in the tradition and he created the first ever so called Cuvee Prestige for Tsar Alexander II of Russia. The bottle was specially designed with no punt, and the glass was clear in order for the king to see no poisons or objects were hidden that would lead to his demise. That champagne was Crtistal, and Champagne Louis Roederer's reputation was set.
Roederer is another champagne that survived the 20th century challenges with a strong minded widow at the helm. When her husband, Leon died in 1933, Camille Orly-Roederer ran the house with formidable intelligence and a singular dynamism. She bought Louis Roederer Champagnes to the world of horse racing and embraced the more festive and pleasurable aspects of champagne. Her Great-Grandson Frederic Rouzard, is the seventh generation to continue the tradition. Louise Roederer now exports about 3 million bottles annually and has a strong bio-dynamic approach to its vine cultivation.
We enjoyed four different cuvees (none of them Cristal, unfortunately), which were paired with the menu for different reasons.
On arrival we had the Brut Premier NV. Chef de Cave Jean-Baptiste Lecaillon says of this champagne that:
"The freshness, finesse and brightness of the Brut Premier make it the perfect wine for festive occasions. It's structured texture, richness and length are distinctly winey. It is a full, complex wine that is both rich and powerful, whilst remaining a great classic.
It was a perfect champagne to open the palate and get the party started.
Next we had a crab dish. I chose the Vintage 2009 to pair with this. It has a light sunny character and represents the Roederer terroir – finesse, purity, precision and harmony, according to JB. A beautiful match.
For the main of duck, I stepped out of my comfort zone and decided to try something different. I chose the Blanc de Blanc 2010. A real treat that some call this the Stradivarius of wines.  Jean-Baptiste Lecaillon describes this as pure, taut, fine and bright. Normally you would pair duck with something like a rose, or a blanc de noir. However, I was interested to try how the chalky minerality such a signature of the Cote des Blancs, would cut through the richness of the duck. And it worked wonderfully!
I didn't stray too far from the norm with dessert, choosing the Rosé 2011 to go with the strawberry tart.
However, I did have a bit of fun at this point with pairing my dress with the champagne! Yes – it's a thing! How to wear champagne.
Sacha Drake had loaned me a beautiful De Armas dress to wear to the lunch. The minute I saw it, I thought it represented the Rose 2011 perfectly. Why? JB's tasting notes on his 2011 Rosé say it is 'Rich and full bodied, with an initial impression of freshness, opening up to exotic notes' – a perfect frock match!
The wonderful thing that all these events have in common are the lovely smiling faces on all these people. And the happy energy in the room each time. It is just magical. My mission has always been sharing the joy of champagne, and despite the hiccups I have had this year, at the end of the day, everyone is always smiling when champagne is involved!
The other wonderful thing that has happened this week is that I received and email to say that my blog had been selected in the 40 Best Champagne Blogs on the planet by Feedspot. For those of you who have been following since the beginning, It has not been an easy ride getting my message out there. In the begining I was asked by the CIVC to change the name (My Champagne Daze) because having the word 'Champagne' in my URL was violating their IP. They also suggested that I stay away from using words like 'Bubbles', 'Bubbly' or 'Fizz', because they lowered the tone of my message. So I came up with 'Tasting the Stars', which got their approval. However, it is not easy to get the message out there when you can't use the one word that describes what you are talking about!
Although I am a long way from the top of the list – and there are some pretty serious publications out there, it goes some way to show me that I am getting there. Slowly, but surely. With Patience and Time. Just like creating a world class champagne.
In the end it shows that the bubbles, do, always rise!
---
Thank you to everyone who has followed, liked, shared and encouraged me!
If you would like to learn more about any of my events or to come on my Champagne Tour, please contact me via email – amanda@thetruffleman.com.au